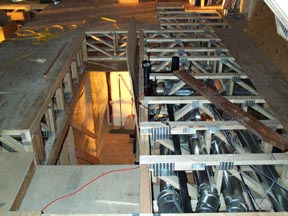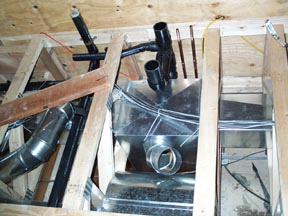 Augie, from Augie's Heating and Cooling is doing the furnace and AC installation.
This ductwork is very complex and they are doing a great job.
Note, they do not use any flex anywhere in the entire installation. He really knows how to work with tin!
Next week we'll get a picture of Augie.


Tim is our plumber and he is from Woodbury Mechanical.
He's doing the plumbing rough-in and you can see the black drain pipe and copper feeds.
We'll get a picture of him next week too.