Week 4
Now it is snowing and raining! What a week but still making progress.
All second floor windows were installed except the dormer windows,
which are on order since the design change. Eaves are being built and the
roofers started this week. You can see the tar paper that's been laid down.



Here's Rick and Tim installing the eaves.

Here's an in process and complete shot of the front eaves.
You can see the exterior steps that were built for contruction access and some tarpaper has been installed.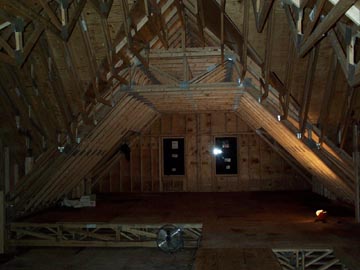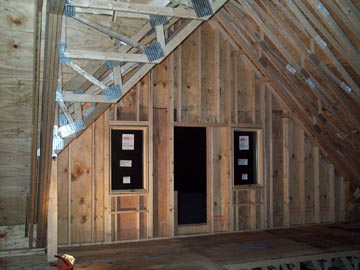 Here's the bedroom and bathroom windows installed.
The middle window isn't installed yet for construction access.
Sorry, I took these pictures at night.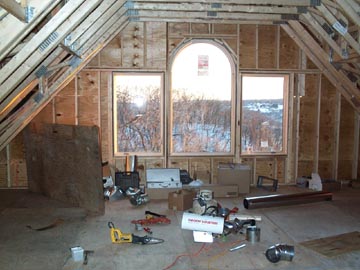 These are the study and livingroom vault windows.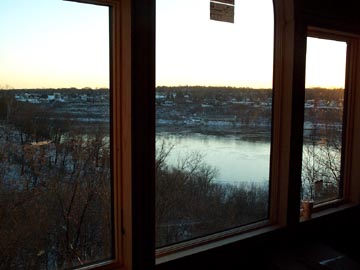 Here's a view from the study windows.
Homepage
The Front
The Back
The Sides
The Floorplan
Misc Pics